Agricultural Chemicals Agrochemical Fungicide Bactericide 110488-70-5 Dimethomorph
Product Description
Appearance: Powder Toxicity of High and Low: Highly Toxic and High Toxic Drugs Toxicological Effect: Physical Agents Apply Crops: Most Plant Cabbage, Cotton, Rice, Maize, Citrus Specification: 10g/ small bag and vary HS Code: 2930909051 Source: Inorganic & Mineral Mode: Stomach Agent Formulating Vary: 95%Tc, 12.5%Sc, 25% Sc, 80% Wdg Trademark: Fuang Origin: China Main info about  the : Dimethomorph
IUPAC: (EZ)-4-[3-(4-chlorophenyl)-3-(3,4-dimethoxyphenyl)acryloyl]morpholine CAS No. :  110488-70-5 Molecular Formula:C21H22ClNO4   Category: Fungicides > Morpholine fungicides   Activity :
Fungicide
.
Dimethomorph has protectant and curative activity, but is best used as a prophylactive in disease control programmes. Application intervals should be 10-14 days. It controls soil- and air-borne oomycete diseases. It is locally systemic and exhibits translaminar activity following foliar application. Dimethomorph is rainfast and has residual activity. The product can also be applied as a soil drench for root uptake. Dimethomorph controls all actively growing stages of fungi of the order Peronosporales, especially potato late blight. It is known to interfere with the formation of cell walls but the exact biochemical target has not yet been identified. In field trials, alcohol ethoxylate adjuvants have been shown to enhance the activity of the fungicide against downy mildew.
The company recommends that dimethomorph is not used alone in disease control programmes to delay the onset of resistance. Crops should be treated with combination products, tank mixes or in sequence with other products, e.g. mancozeb. The product is non-phytotoxic to target crops and safe to beneficial insects.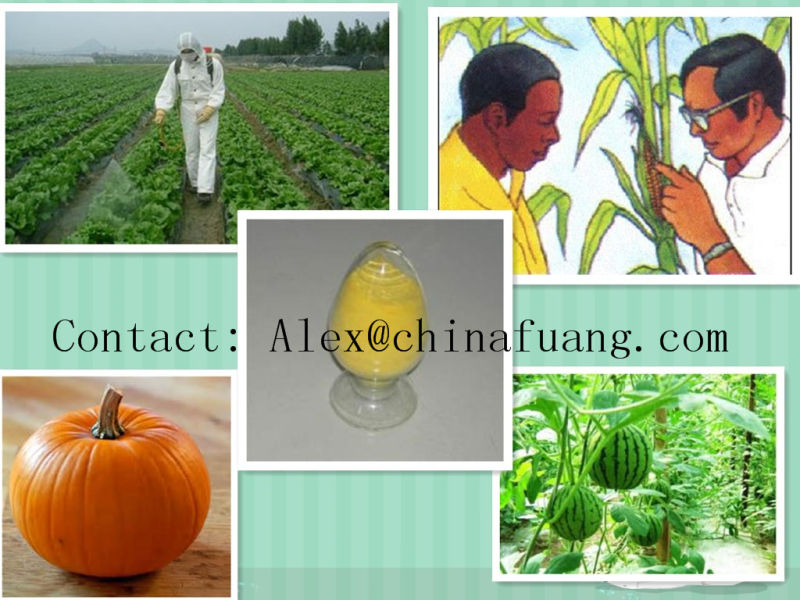 CropUse:  vines, potatoes, tomatoes, tobacco, vegetables   
  Premix Chlorothalonil+dimethomorph
Dimethomorph+mancozeb
Pyraclostrobin+dimethomorph
Dimethomorph+ametoctradin
Fluazinam+dimethomorph
Azoxystrobin+Dimethomorph
Propineb+Dimethomorph
Dimethomorph+Metalaxyl 
| | |
| --- | --- |
| Type | contain % |
| Wettable powder (WP) | 50% (w/w) |
| Wettable powder (WP) | 25% (w/w) |
| Dispersible concentrate (DC) | 15% (w/v) |
Dispersible concentrate, suspension concentrate, wettable powder. Premix Parters: tetradifon.     Toxicology Oral:Acute oral LD50 for male rats 4300 mg/kg, female rats 3500 mg/kg, male mice >5000 mg/kg, female mice 3700 mg/kg b.w. Percutaneous:Acute percutaneous LD50 for rats >5000 mg/kg b.w. Not irritant to skin or eyes of rabbits. Not a skin sensitiser (guinea pigs). Inhalation: LC50 (4 h) for rats >4.2 mg/l air. ADI:() 0.002 mg/kg b.w. (sum of dimethoate and omethoate   Environmental Profile Ecotoxicology:?
Algae: EC50 (96 h) >20 mg/l.Bees:Non-toxic to honeybees at 0.1 mg/bee (contact or oral, highest dose tested).Birds:Acute oral LD50 for mallard ducks >2000 mg/kg. Dietary LC50 >5300 ppm.Daphnia: EC50 (48 h) 49 mg/l.Fish: LC50 (96 h) for bluegill sunfish >25, carp 14, rainbow trout 3.4 mg/l.Worms: EC50 for earthworms >1000 mg/kg soil.?
Environmental fate:
Animals:In rats, the major route of metabolism is demethylation of one of the dimethoxy groups or by oxidation of one of the CH2groups (ortho- or meta- position) of the morpholine ring. The major route of excretion was the faeces.Soil:Moderately mobile ( Kd2.09-11.67 ml/g, Koc 290-566). Aerobic soil metabolism 50 66-117 d; no degradates identified except for CO2.Plant:The only significant component of the residue, when present, is the parent compound.
WATER SOLUBILITY: 18 mg/l at 20°C (pH 7).
| | |
| --- | --- |
| Mallard duck | LD50 >2,000 mg/kg |
| Bluegill sunfish [96 hrs] | LC50>25 mg/litre |
| Bobwhite quail | LD50 >2,000 mg/kg |
| Rainbow trout [96 hrs] | LC506.8 mg/litre |
| Carp [96 hrs] | LC50 18 mg/litre |
Fate in soil: 
The half-life of dimethomorph is 14-50 days. The compound has low soil mobility and is not expected to leach. Fate in aquatic systems: 
Dimethomorph is slowly degraded by photolysis in water.   Transport Information Signal Word:CAUTION; Hazard Class:III (Slightly hazardous)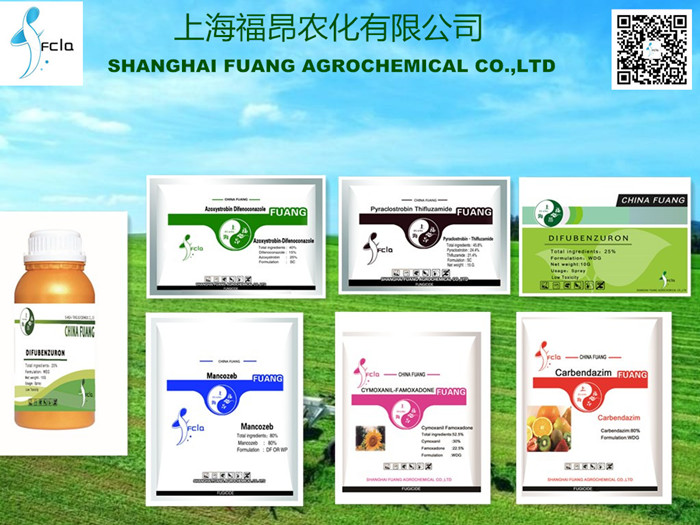 About us:
Shanghai Fuang Agrochemical Co., Ltd. was established in 2005, is the manufacturer of plant protection chemicals. Domestically, we are approved by China Agriculture ministry, Ministry of Industry & information is ranked as "AAA-credit" enterprise by Shandong province. Internationally, we're certified by SGS, ISO9001, ISO14001 and OHSAS18001.
We have 2 factories in 2 cities, covers 35 hectares, with 500 employees, annual productivity 2,000 tons  Pesticide technical (TC) and 500,000 tons formulation agrochemicals, as a 20 top
Insecticide
producer in China.
During 10 years, we established global strategic alliance and international cooperative relationships,  gained technical growing in advanced synthesis and production technologies, complex formulation design, OEM, quality control and customer services, as well as we're improving worldwide distribution channels, especially in South Asia, Latin America, Eastern Europe and Africa. Contact  info: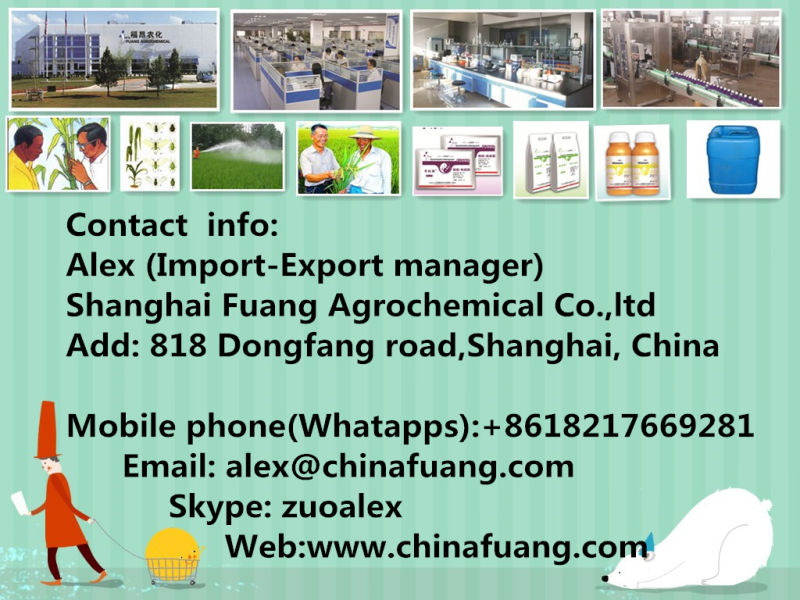 Contact us if you need more details on Dimethomorph. We are ready to answer your questions on packaging, logistics, certification or any other aspects about Fungicide、Bactericide. If these products fail to match your need, please contact us and we would like to provide relevant information.
Product Categories : Fungicides Series > Other Fungicides